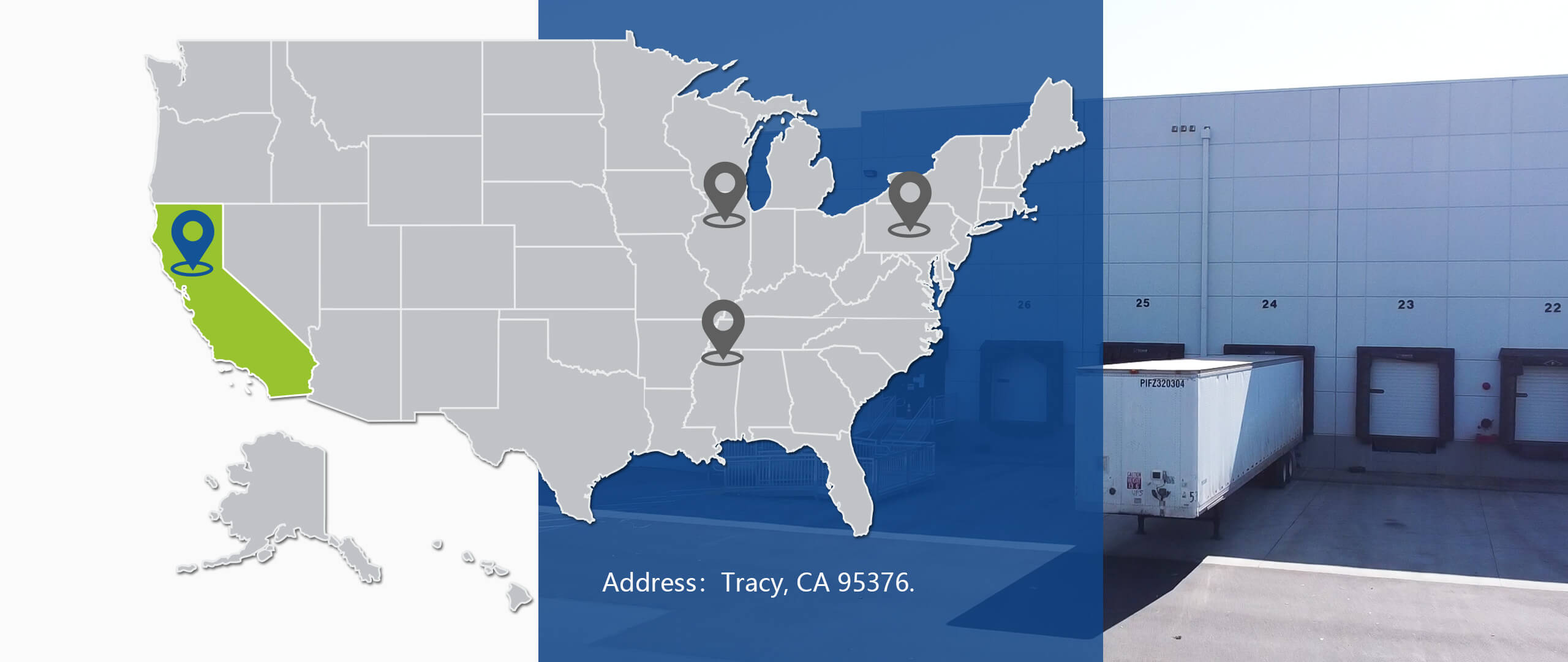 Tracy, CA
ShipSage's Tracy warehouse is in Northern California. The total capacity of the warehouse is 90,000 square feet. The Tracy warehouse provides an alternative option that avoids the congested Los Angeles port. The Tracy warehouse is a short distance (51 miles) from the Oakland port which minimizes your freight cost. There are many FBA warehouses, and the transfer speed is optimal.
The Tracy warehouse can provide e-commerce sellers with fulfillment services, support omni-channel integrations, FBA prep and transfer, Amazon SFP shipping services, and can provide customized services according to sellers' needs.
Warehouse Services: fulfillment, returns and relabeling, FBA transfer, repackaging, Amazon self-pickup, Amazon SFP fulfillment and shipping, customized logistics through warehouse management system, etc.
Delivery Channels: UPS, USPS, FedEx, LTL local trucking
Warehouse Area: 90,000 sq ft
Daily Orders Processed: 5,000
ShipSage Business Process
ShipSage warehouses provide customized warehousing services for various e-Commerce items.
ShipSage: Reduced Cost and Increased Efficiency