Published On: March 17, 2022
Author: ShipSage
The Prosper Show was held from March 13th through March 16th at Mandalay Bay in Las Vegas, Nevada. This tradeshow is one of the largest events for Amazon sellers, service providers, aggregators, investors, and brokers in the U.S. There were seven educational seminars including topics about Selling Internationally, Driving Traffic, Optimizing Efficiency, etc. Keynote speakers included several former Amazon executives who shared their insights on supply chain management.    
This is the second time our ShipSage team has attended a Proper Show. ShipSage, along with more than 140 exhibitors, is dedicated to improving the fulfilment and logistics services for our customers and their business growth.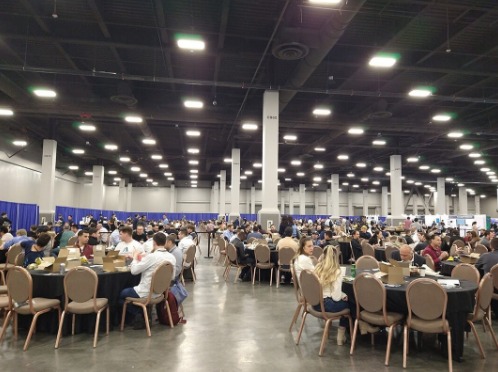 We had a full 3-day agenda throughout the conference.  Our team met with many attendees and addressed their questions. Even though the trade show ended on March 16th, the ShipSage team continues to efficiently provide fulfillment services to our customers. We hope to see you all at the next show!